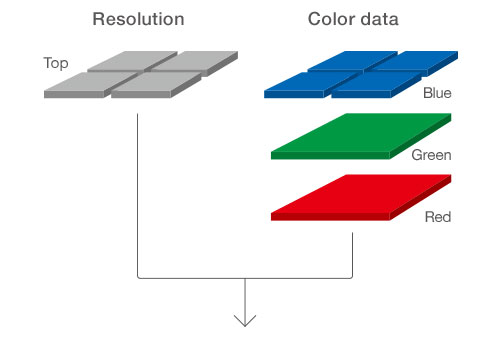 Sigma's Foveon sensor uses a unique layered design to capture blue, green and red light on separate layers. It mimics the multi-layer construction of colour film.
This gets round the limitation of conventional single-layer bayer sensors, where each photosite can only capture red, green or blue light. This means that neighbouring pixels must be used to interpolate the full colour information needed for each pixel in the photo.
The Foveon Quattro design is a more sophisticated development of the original, where the top layer captures both brightness and colour (blue) data at four times the resolution of the lower green and red layers. Sigma says this gives a better blend of resolution and low noise properties.
For all its theoretical advantages, the Foveon technology is complex and has not been taken up by other camera makers. Sigma remains the only camera maker to use Foveon sensors.