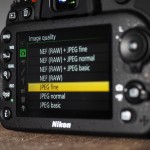 As well as saving JPEG photos at different sizes, cameras also offer different quality settings like 'Fine', 'Normal' and 'Basic'. Fine produces the best picture quality and is the one to go for if you can. If your camera shoots RAW files, this is where you'll find the RAW option.
---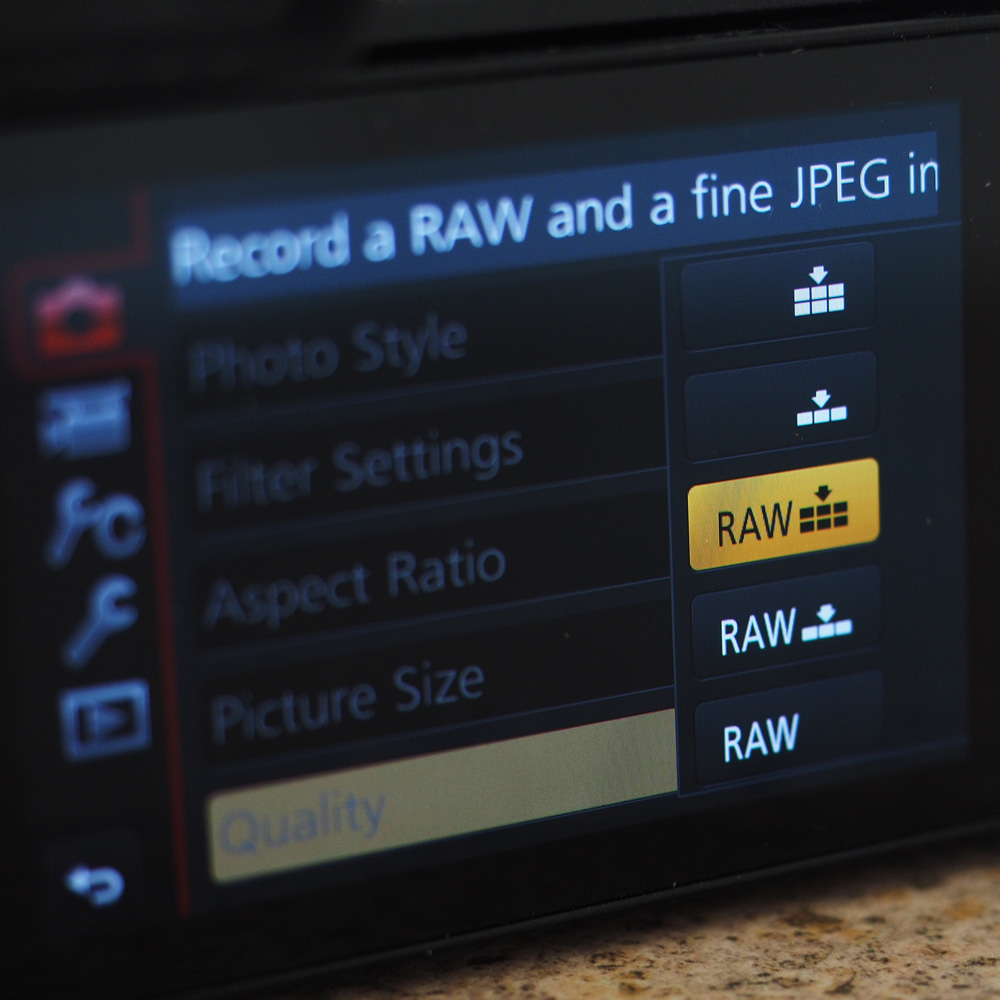 Some cameras display the image quality in words while others like this Panasonic use 'helpful' pictograms. The top icon on this menu (two rows of blocks) means higher quality (less compression) than the single row icon below it means more compression and less quality.
Cameras which can shoot RAW files will also offer the option of shooting RAW and JPEG images simultaneously. You get the same choice of JPEG compression levels alongside the RAW files, e.g. RAW+Fine, RAW+Normal, RAW+Basic.