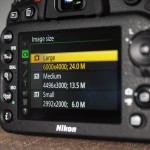 Digital cameras offer a choice of image sizes. Normally, you'd choose 'Large', which gives you the maximum resolution offered by the sensor. But most cameras also offer 'Medium' settings (around half the pixels) and 'Small' (around a quarter the pixels). 
---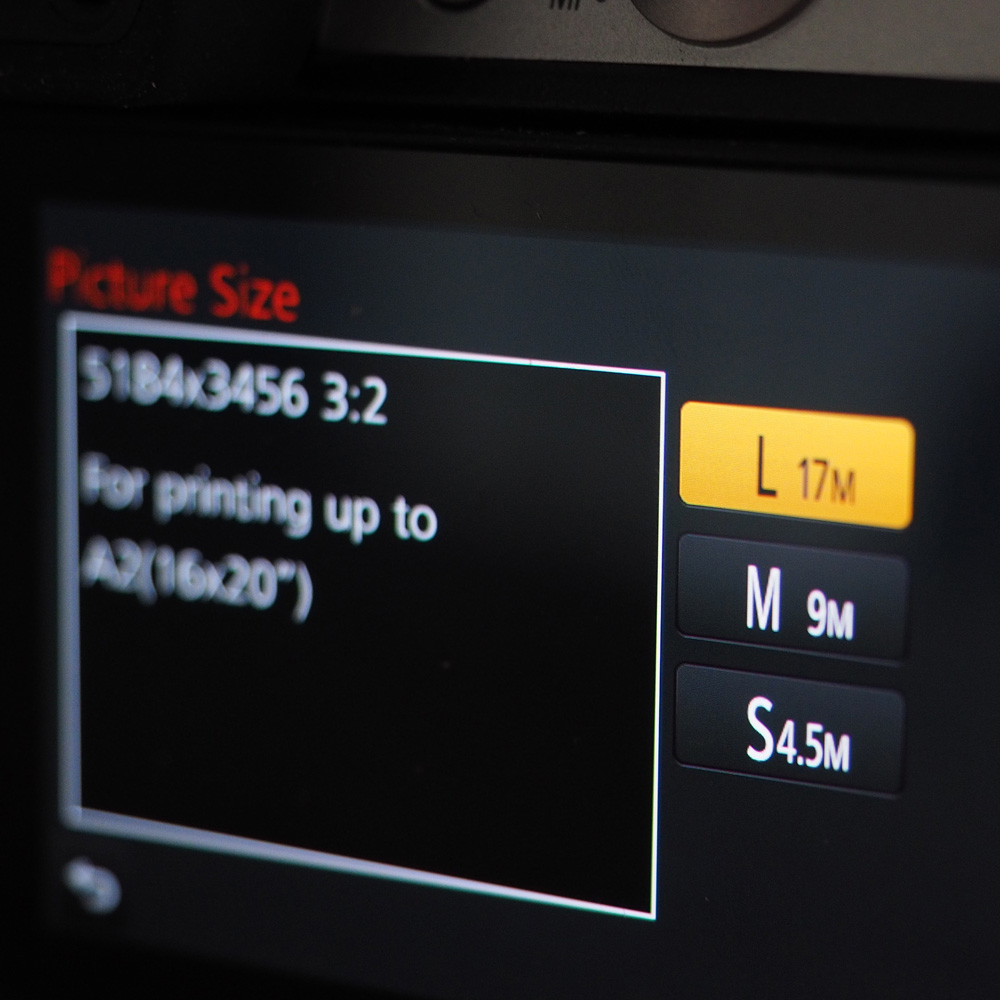 Medium and small image size settings can save space on the memory card and may be all you need for web or screen use, but beware, there's no going back – you can't change your mind later and revert to the Large after you've taken a photo at one of the smaller ones. The image size menu may also tell you the image sizes in megapixels (above).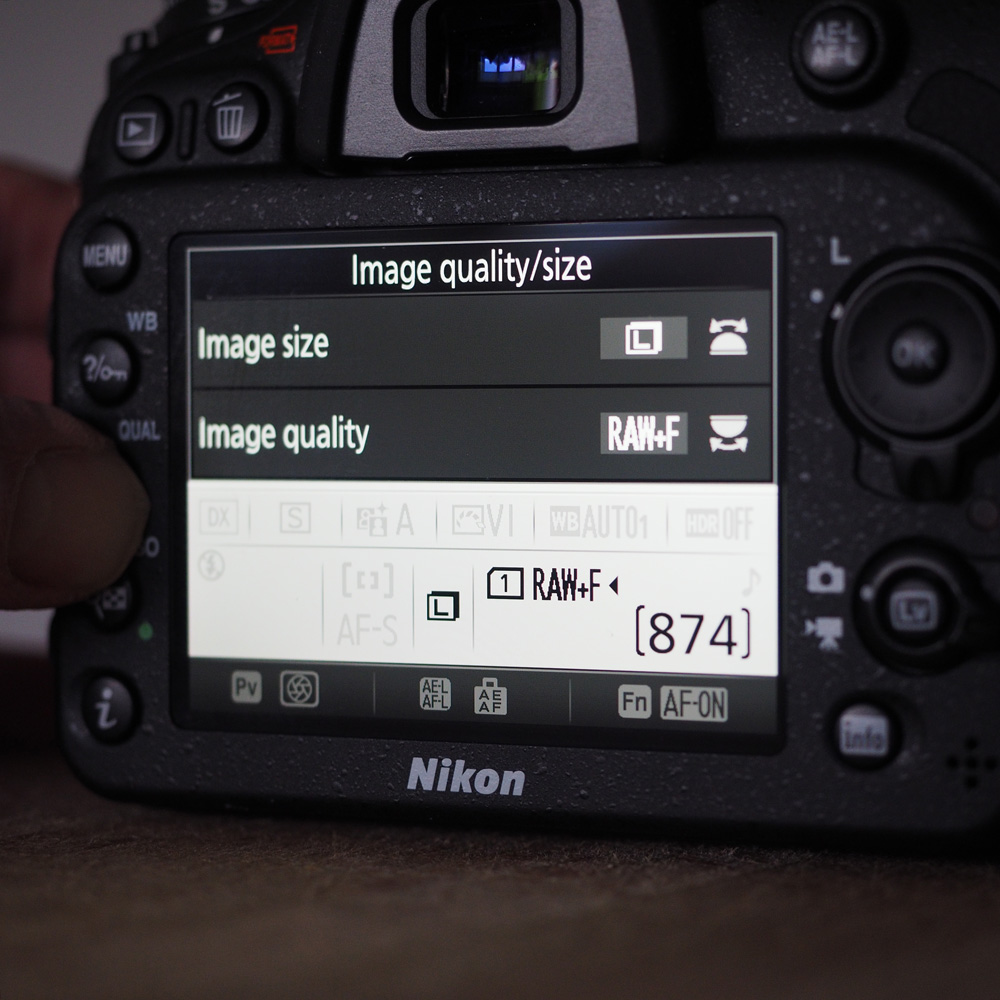 Once you've chosen the image size and image quality settings, the camera will display your choice and the number of images it expects to be able to save on the memory card with these settings. In example above, the camera is set to shoot RAW+Fine JPEG images and will be able to save 874 photos on the card with these settings (it's a big memory card!).